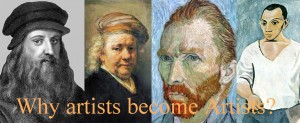 WHY ARTISTS BECOME ARTISTS? – One of the most exciting aspects of art is understanding the why and the how of "becoming" an artist. There is a myth that artists are somehow born knowing that they are artists, that some event occurs in their lives that causes them to become artists. Or that artists starve to create, artists will remain misunderstood, artists are creative undisciplined types who could only ever be artists.
I have met many artists, and I have found that very few of them match the typical stereotypes. It is suggested that all of us, at one point or another, produced what can arguably be called "art." We seek image-making to be a form of communication and pleasure. to follow article click link
"Every child is an artist.
The problem is how to remain an artist once he grows up.."
(Pablo Picasso)
"To be an artist is to believe in life"
(Henry Moore)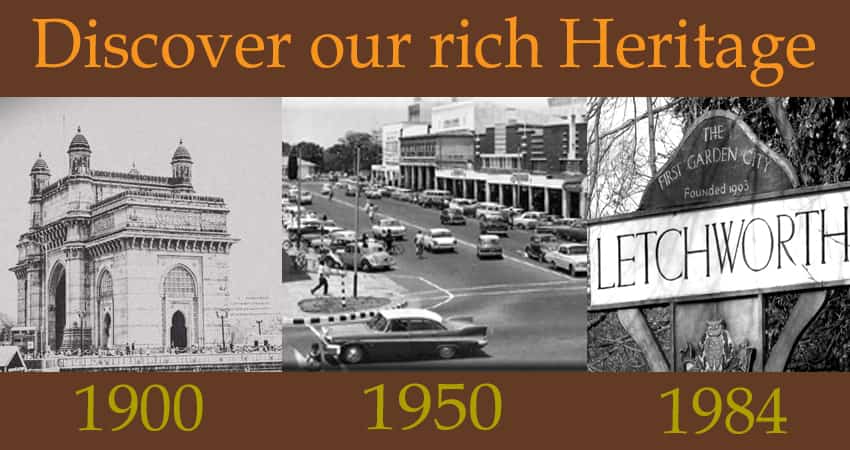 An introduction to Sunil Vilas
FOUNDER / ART DEALER/ ART CONSULTANT/ LINKEDIN FACEBOOK
In the last thirty-five years, I have actively involved myself in the development of the International contemporary art and photography markets; Arts & Culture; Health & Wellness; Charitable & non-profit Organizations; management and trustees in public & private sectors. In each case, I have personally overseen and founded companies, organisations, and groups. To help deliver successful projects from its initial primary stage to completion, with exit strategies in place for the plans to continue to provide benefits in each sector.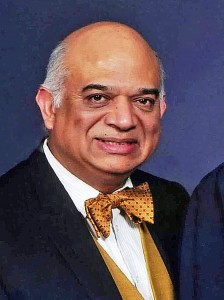 1980 – 1983 – Zambia, established an advertising agency working with two major clients exclusively – Standard Bank (Zambia) and Royal Swazi Airways to develop their advertising campaigns. Also working in the family business as the Managing Director Photo Art Centre & Photo Art International (Zambia Limited)
1984 – Founded & established family business based in the World's First Garden City, UK. Use this opportunity to develop my role as the Creative Director, curator & now as an agent for artists at ICAS – Vilas Fine Art. Overviewed the development of International art, arranged International exhibitions, bringing together an eclectic art collection from around the world, available to view in our current ICAS – Vilas Fine Art exhibitions.
Letchworth Garden City Heritage Foundation – Governor & Trustee from – December 1995 – September 2013
Since 1995 – September 2013 worked on numerous projects covering arts & cultural, educational, Health & Wellbeing & charities programs and ongoing projects for long term Vision of The World's First Garden City for the development of ARTs & CULTURE VISION..,
(IPC) Inner Peace Centre Co-Founder and Trustee 2010 – Present A not for profit educational charity based in Letchworth Garden City. The aims and objectives are for education purposes; to deliver Wellbeing programs .,
Over the last six years, jointly worked with the fundraising committee to raise funds for the Garden House Hospice Letchworth totaling – over £60,000.
"What an artist is trying to do for people is bring them closer to something, because of course art is about sharing: you wouldn't be an artist if you didn't want to share an experience, a thought"
(David Hockney)
"Dancing is creating a sculpture that is visible only for a moment"
It gives me great pleasure to introduced to you, our ICAS portfolio of gallery artists they include both established and emerging talented artists. We promote and have works in stock by renowned sculptors, artists, potters & craftsman – John W. Mills, Alan M Hunt, Katya Gridneva, David Sawyer, Oleksii Gnievyshev, Liz Balkwill, Domy Reiter-Soffer, Gordon King, Richard Bolton, David Flower, Anne Farrall Doyle, Hillary Simms, Regina Noakes, Lisa Wendt, Helen Nottage, Jeff Childs, Dattatraya Padekar, Norik Dilanchyan, Rob Ford, Lara Aldridge, Mark Clark, Promilla Luthra Shaw, Carol Ann Davies, and Millie Woods Swanepoel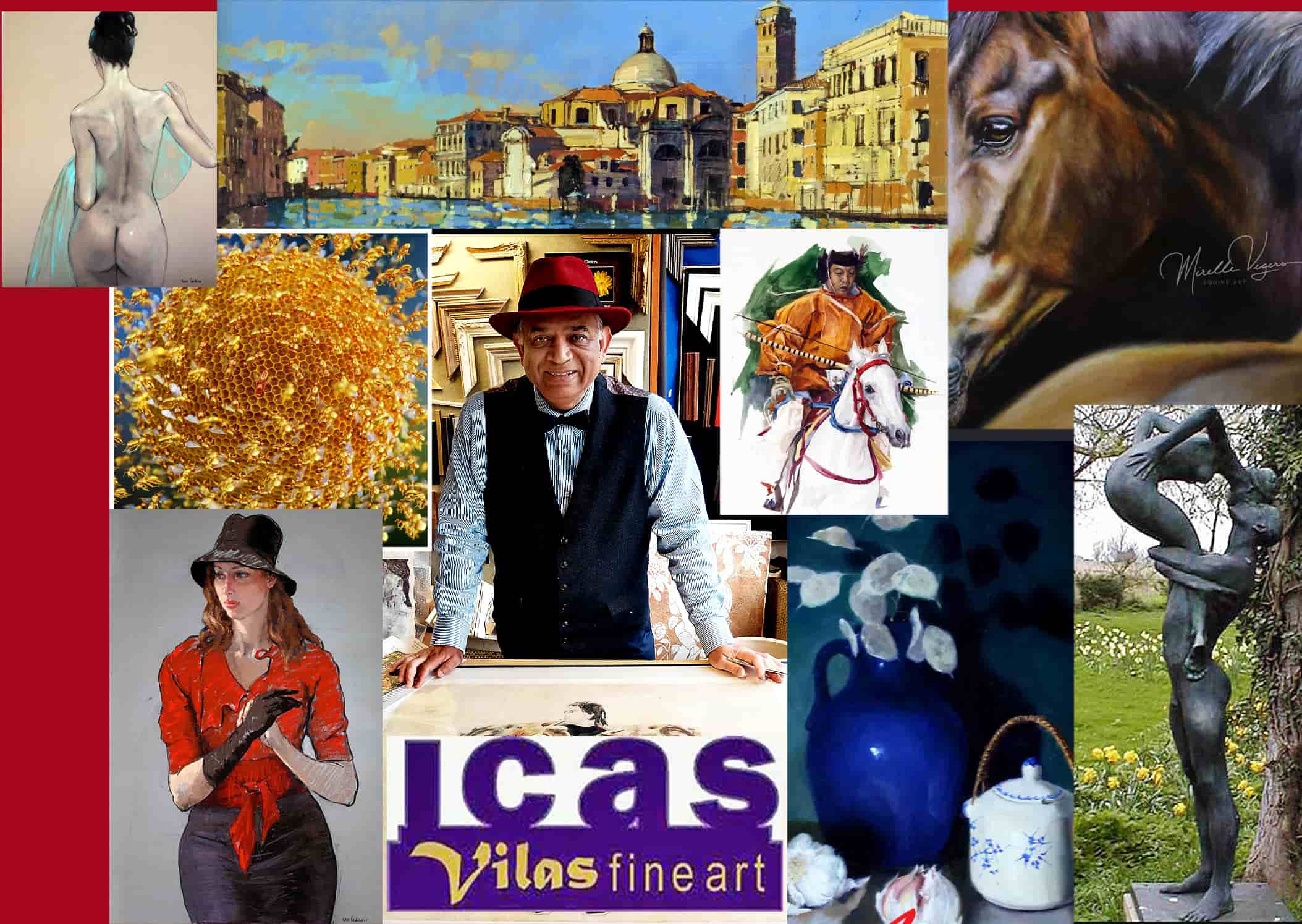 NEW ICAS ART MAGAZINE
YOUR PULSE INTO THE WORLD OF INTERNATIONAL ARTS
The magazine reviews the great master artists: LEONARDO DA VINCI, RODIN & DEGAS.
Our issues feature sensational new stories, life articles, with exclusive VIP interviews, following the careers of top leading artists from around the world.
Click & download our free complimentary copy.