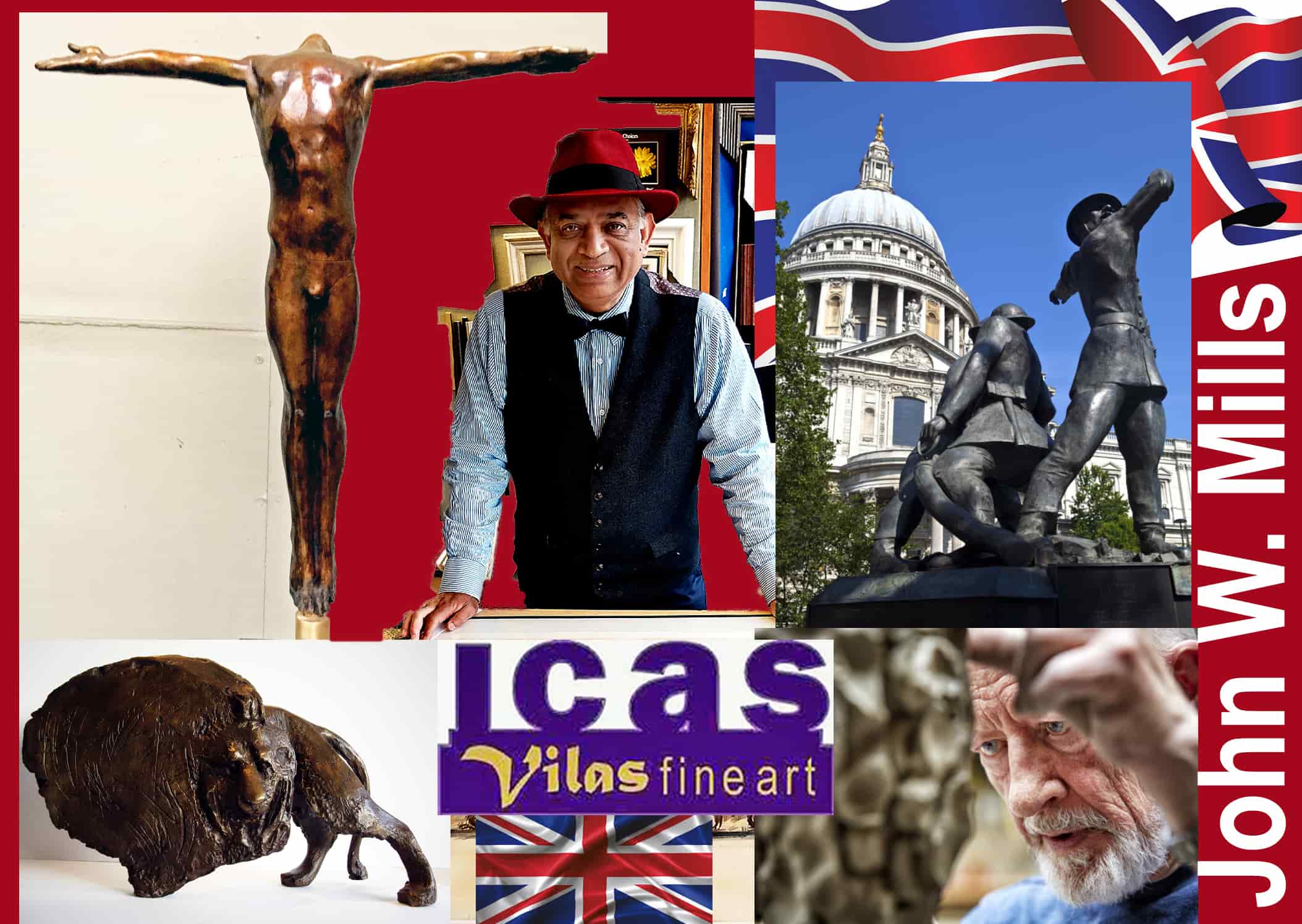 John W. Mills – internationally acclaimed British sculptor
JOHN W. MILLS SCULPTOR TO THE NATION
Born in London England, 1933., lives in Hinxworth, Hertfordshire. John studied at Hammersmith School of Art 1947-1954 and at the Royal College of Art 1956-1960. He was a resident at the Digswell Art Trust 1962-1966. He was made Fellow of the Royal British Society of Sculptors in 1982 and was awarded the Otto Beit medal in 1983 for the sculpture 'Curved neck Grace'. Elected the president of the Society in 1986 and in 1997. In 1993 made the Fellow of the Royal Society of Arts.
John W. Mills celebrates over sixty years in International World of Art market. His major works known as his three National monuments "Tribute to William Blake" in 1989, Blake house Soho. Second the "Blitz" completed 1991 in front of St Paul Cathedral and the monument to the Women of World War II at the Cenotaph in the Whitehall, in 2005.
ICAS – Vilas Fine Art are proud to have a long established relationship in working closely with John W. Mills in securing collectors and buyers for his collection since 2001.
He is married to Josephine Demarne and works mainly from his studio in Hertfordshire creating his ideas for his next major work of art for clients worldwide. He prefers working initially from drawings, later producing a small studio bronze maquette and finally to Life size Bronze.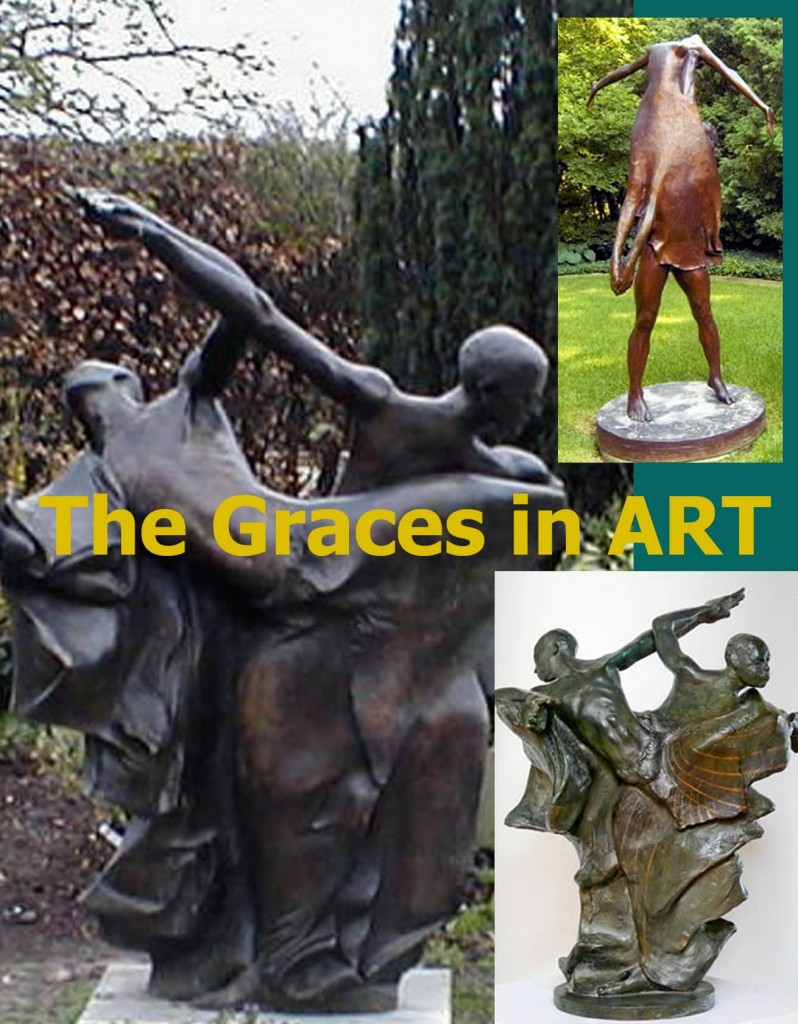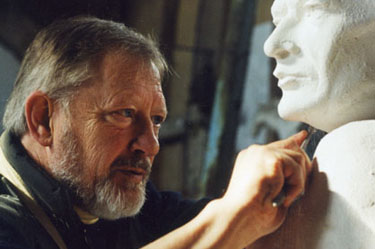 Teaching Various part time posts in UK 1958 – 1962. Senior Lecturer St.Albans School of Art
1962-1970. Principal Lecturer Hertfordshire College of Art and Design
1970-1977. Visiting associate Professor, University of Eastern Michigan. Visiting Lecturer Detroit School of Creative Arts
1970. Visiting Professor and Artist In Residence, University of Michigan. Stopped teaching on a regular basis
1977. Made Fellow of the Royal Society of British Sculptors
1982. Elected President of the Society 1986. Made Fellow of the RSA 1993.
Exhibition History ONE MAN EXHIBITIONS Held one man exhibitions on a regular basis since 1959, including shows in London and other cities in the UK, Canada, USA, France, Australia and Germany. A.I.A. Gallery, London 1959. Madden Galleries, London 1964. Letchworth City Gallery, UK 1965. Oakdene, Digswell 1965. Kenmore Galleries, Philadelphia 1966. Hitchin Art Gallery, UK 1968 1971 1977. Pollock Gallery, Toronto 1969 1971. Lantern Gallery, Michigan 1970 1971 1972 1974. Alwin Gallery, London 1975 1977 1979 1983. University of Michigan Gallery 1980 Alice Simsar Gallery, Michigan 1976 1979 1980 1982 1984 1986 1988 1989. Robin Gibson Gallery, Sydney Australia 1980. Chapman Gallery, Canberra Australia 1989 1990. Beaux Arts Gallery, Bath, UK 1988. Marina Henderson Gallery, London 1983. Kings Street Galleries, London 1986. Jonathan Poole Fine Art, Woodstock, UK 1989 1990. Surrey University Gallery, UK 1993. Woodlands Gallery, London 1994. Jonathan Poole, Compton Cassey 1996. The Whitby Gallery, UK 1999
His Mixed Exhibitions include:
The Royal Academy, London since 1951. Young Contemporaries
1951-1958 Zwemmer Gallery, London; Glasgow Institute of Fine Art; Scheafer Gallery, New York; Piccadilly Gallery, London; Bradford City Art Gallery, UK; Graven Image London
1961. International Print Show, Michigan
1970 Festival of Barjac, France 1
969. 'The Face of Man', Whitechapel Gallery, London; Arts Council UK; Gallery 359, Nottingham, UK; Hallam Gallery, London. 'Head Hands and Feet', Margam Sculpture Park
1990. RBS exhibition at Scone Palace, Scotland. RBS Art in Action, UK
1992. RBS Woodlands Gallery, London 1992. RBS Exchange Court, Broadgate, London
1993 Abergavenny, South Wales 'Sculpture in a Garden' 1992. Chelsea Harbour '93′, London. RBS Sculpture at Osterley House, London
1995. Cities 97. Chelsea Harbour
1997 Pieces of Eight, LCA Albermarle Gallery, London
1997 Chelsea Art Club, London 1997. Simmons Gallery, London 'Free Range' 200 Jonathan Poole, Compton Cassey, UK
2000 ICAS – Vilas Fine Art – Letchworth Garden City, UK since 2001.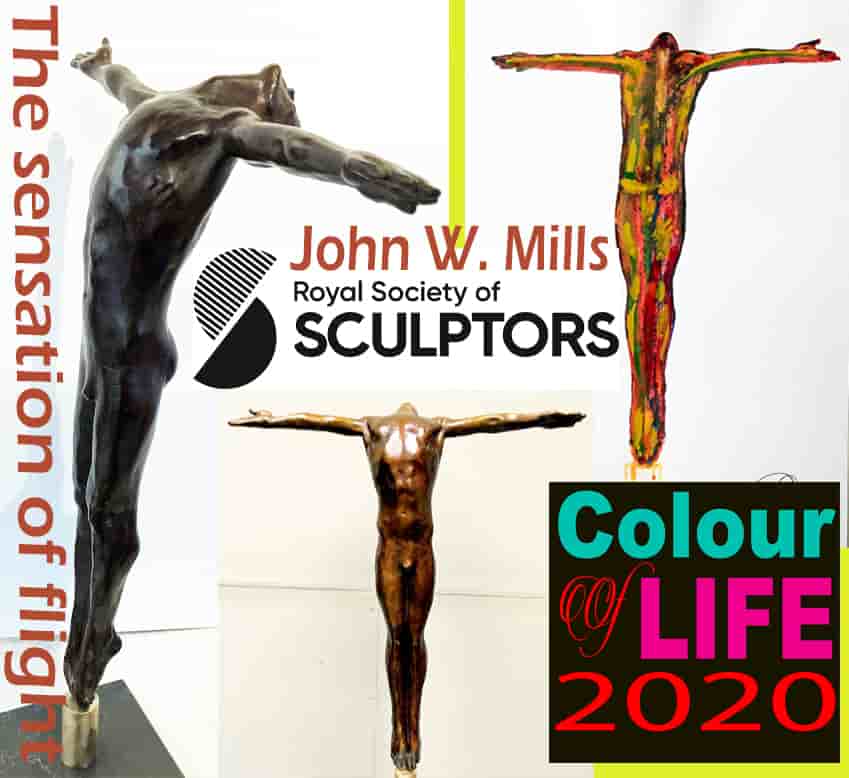 The sensation of flight – expressing movement of grace, athleticism and style
"One of my favourite subjects to try to resolve as sculpture is that of springboard and high board diving. This was my sport when young, through which I met my wife who also a diver. The problems posed by this subject are those of expressing movement and grace, athleticism and style, as well as trying to convey the sensation of flight. This is one of the most exhilarating aspects of diving, those rare moments when you feel no pull of gravity and are flying.
My divers therefore do not seek to create an easy path to imparting the sensation of movement, by for instance, being off balance, and seeming to intimidate the viewer. I have set myself rules prompted by my studies of the morays of traditional sculptural which, to some degree, are also embodied in the diving manual diagrams. I believe therefore that the forms of sculpture, in which balance and the disposition of form and weight about a stable centre, contained within its own base area, provide the best framework to work to. This achieves a good solid grounding and stable physical presence, whilst allowing freedom to experiment in the narrative depiction of movement
We welcome enquiry for special commission.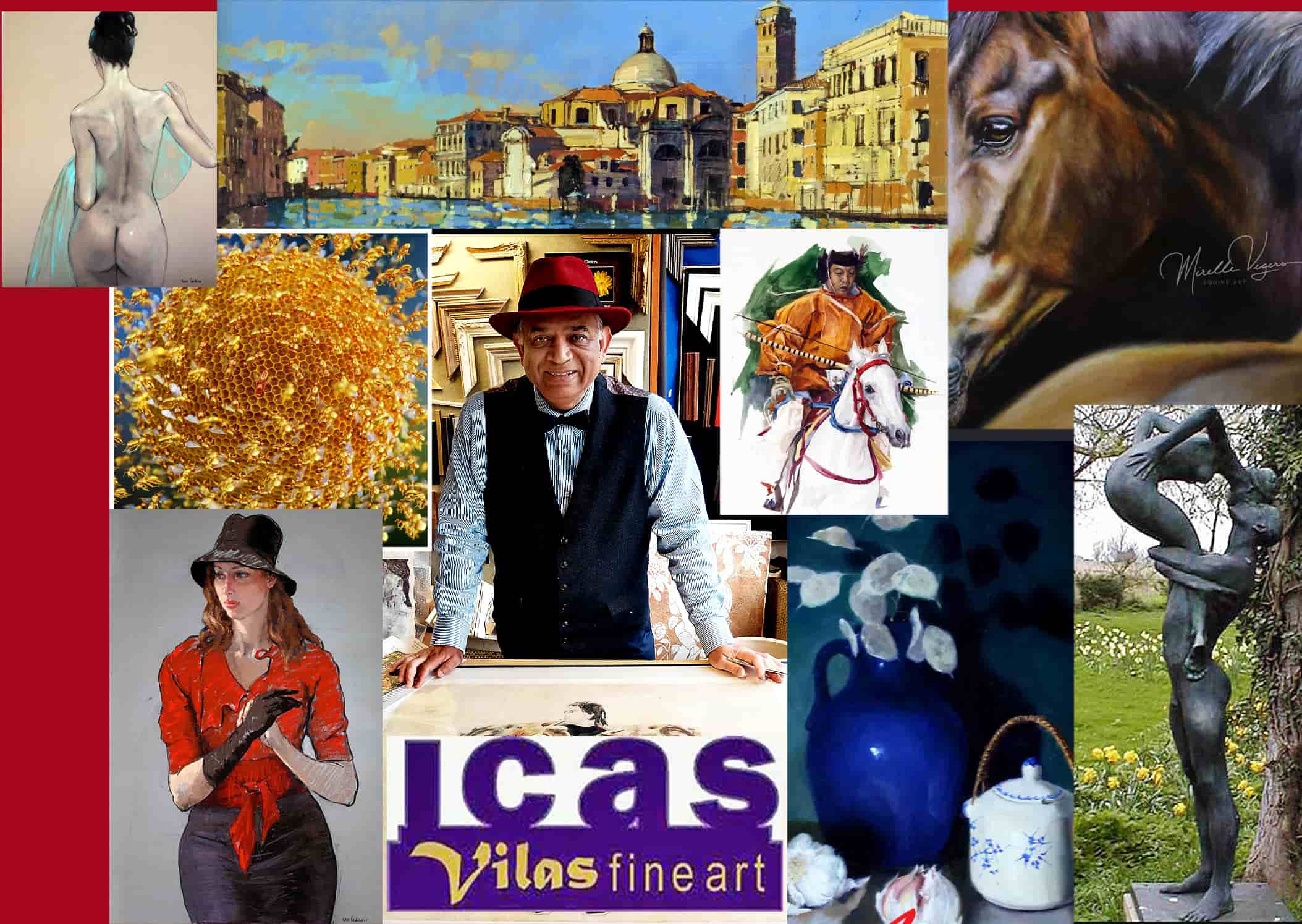 For all private or corporate commission by our gallery artists, please contact
Sunil Vilas call 01462 677455 or
email: Sunil@vilasart.co.uk
A Portrait of a Romantic British sculptor JOHN W. MILLS

courtesy of Maxine King, Kingstreetimages
ICAS – VILAS FINE ART ARE PROUD TO SHOWCASE THE WORLD OF JOHN W. MILLS BRONZE COLLECTION