Alan M. Hunt – art for

Wildlife conservation
NEW ICAS ART MAGAZINE

YOUR PULSE INTO THE WORLD OF INTERNATIONAL ARTS
The magazine reviews the great master artists: LEONARDO DA VINCI; RODIN & DEGAS.
Our issues feature sensational new stories, life articles, with exclusive VIP interviews, following the careers of top leading artists from around the world.
Click & download our free complimentary copy

Alan Hunt is a Wildlife artist with a profound scientific knowledge of animals and their environments. Calling himself 'the zoologist who paints wildlife', he creates images reflecting a lifetime of study of their habits and genetics which have a wonderful quality of photo realism.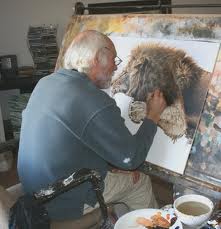 At the age of 18, Hunt mounted his first one-man show in his home town of Redcar, and exhibitions at the Austin Hayes Gallery in York soon followed. Since then his paintings have been exhibited regularly in museums, galleries and collections throughout the globe. Principally known as a birds-of-prey artist until his thirties, he widened his subject matter to encompass other predators, in particular tigers, lions, leopards and cheetahs. 'They appeal to the predator in us', he says. 'We look at them with a touch of envy but also great respect.' During the 1970s and 1980s, when nature conservation was gathering momentum, he became involved in the World Wildlife Fund's Save the Tiger campaign.
Hunt's artistic career has been underpinned by in-depth knowledge of fauna, flora and habitat. Writer and broadcaster Paul Evans describes the ethos this has stimulated: 'Alan sought to reconnect the animal with its environment and, through this, engage the viewer in a real ecological story. His painting evolved into dramas in which the trees, rocks and rivers became every bit as significant as the interactions between the animals.'
Wildlife artist for Conservation
Hunt's love of natural history is truly inclusive and takes in portraying everything from eagles and big cats to elephants and gorillas, otters and penguins. Assisting with breeding programmes for endangered species and working with both captive and wild animals, he has incomparable opportunities to observe and understand the creatures he paints. His support for environmental charities includes protection of animals and, equally important, their habitats. Having seen some of the pitfalls of reserve-based conservation, he is an enthusiastic advocate of schemes that consider the entire ecosystem.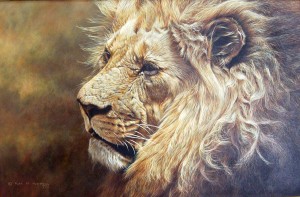 Hunt has received wide acclaim: in the United States he has on four occasions won the Society of Animal Artists' Award of Excellence; in Britain, the Society of Wildlife Artists nominated him Best Artist in Show for three consecutive years. In 1998, he had the distinction of being the first non-American voted on to the American Wildlife Art Hall of Fame, and in 1999 he was chosen as Artist of the Year at the Florida Wildlife Art Exposition.
Hunt's latest paintings concentrate on endangered species: 'As a wildlife artist and conservationist, I have grave concerns for the environment and believe it needs as much support as I can possibly give, whether financially or as a spokesman. If my son doesn't get to see half the wildlife in his lifetime that I've seen, I'll feel very guilty…. I would like to be remembered as someone who tried to make people aware of the need to protect the environment and the planet.'
Achievements
Alan`s achievements and recognition in the art world speak for themselves with 4 Gold Medals in the prestigious Society of Wildlife Artists (USA) Voted into the Artists Hall of Fame, Featured Artist at many major shows and many more individual trophies tucked into his drawer. He has been invited to judge at many shows such as the UK National Children's Art competition, Not the Turner prize, and has featured on various TV discussion and art programs.
Over the years he has exhibited his work in museums, galleries around UK, Europe, United State, Africa and Asia. His wildlife art hangs in public and private collections. ICAS – Vilas Fine Art's welcome the opportunity to work jointly to develop his programs and collectors of art to the next level.
We welcome enquiry for special commission.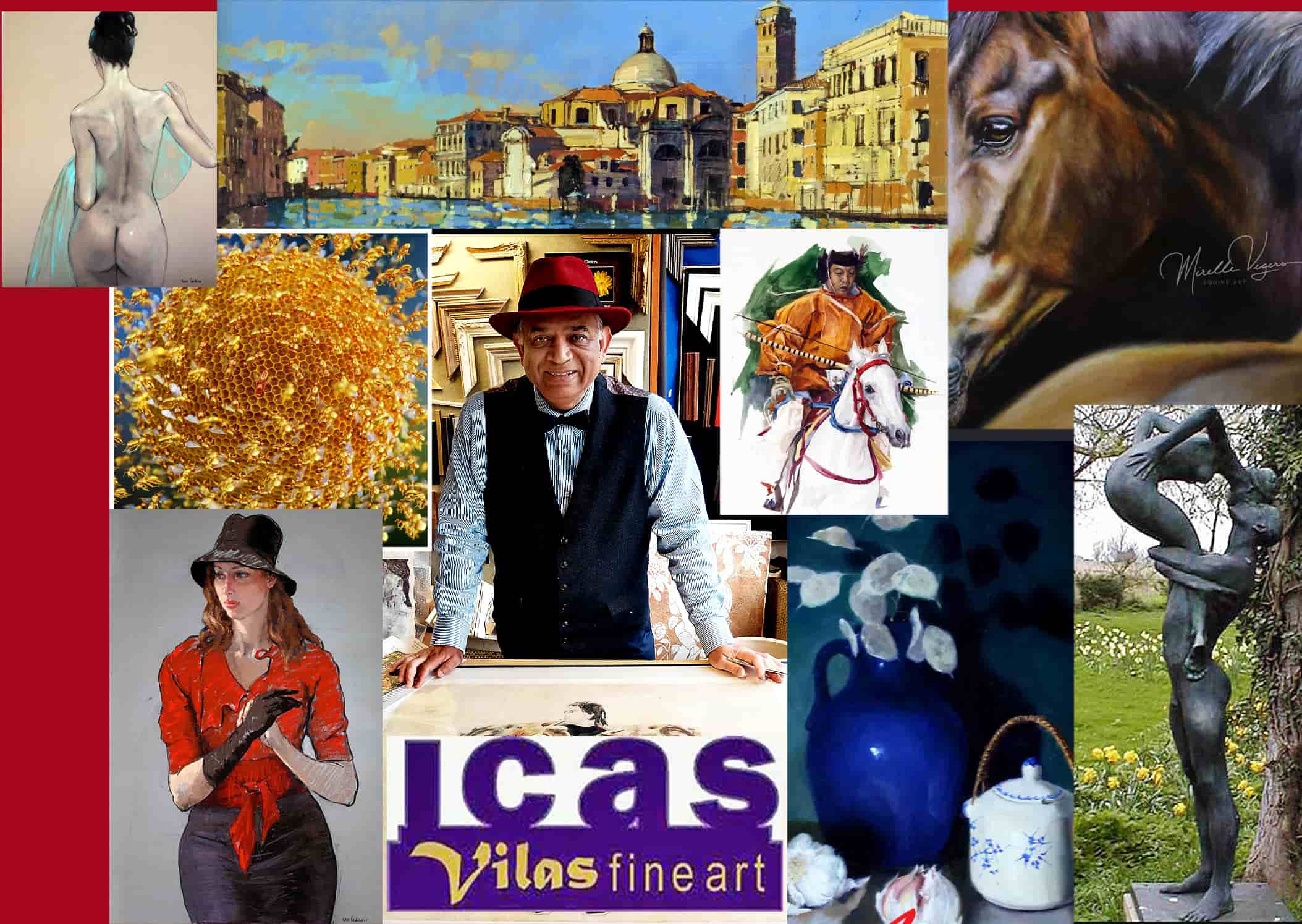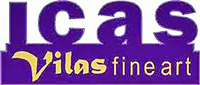 For all private or corporate commission by our gallery artists, please contact Sunil Vilas call 01462 677455 or email: Sunil@vilasart.co.uk
ICAS – VILAS FINE ART ARE PROUD TO SHOWCASE WORK BY ALAN M. HUNT WILDLIFE COLLECTION
[masterslider id="4″]
Click below to view ICAS gallery artists: